Finca el Cerrillo Corona Virus Temporary Closure
We are so sorry that we are currently unable to welcome you to the Finca due to the Corona Virus crisis.
Many of our guests are regular visitors and we are missing you already!
We are closely monitoring the situation and will be ready to re-open as soon as it is safe to do so.
We will take our steer from the Spanish and UK governments - another key factor will be when airlines resume flights between the UK and Spain.
We and our wonderful staff hope that you stay safe and well and come back just as soon as you can.
We will need every booking we can get when this is over so please bring your friends as well!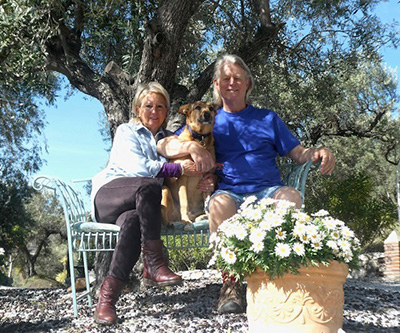 Sue, Gordon & Sybil waiting to welcome you......